Program
Keynotes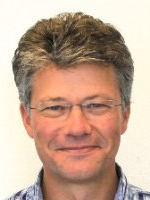 Lodewyk Wessels, PhD
Professor in Molecular Carcinogenesis Division, Netherlands Cancer Institute
Presentation Title: Molecular networks as determinants of response and outcome
Abstract: Precision medicine requires the mapping of clinical and molecular variables to response to (combination) treatment. The exact mechanisms involved in tumor development and therapy response, however, are still largely unclear. Here we report on two computational approaches we developed to systematically unravel these mechanisms based on high throughput datasets, and show these can be employed to predict response to anti-cancer agents. Our results obtained on the TCGA pan-cancer data and the GDSC1000 cell line drug screen bring precision medicine a step closer.
Short Bio: Prof. Lodewyk Wessels is the head of the Computational Cancer Biology group at the Netherlands Cancer Institute in Amsterdam, The Netherlands. His group focuses on developing novel computational approaches to exploit a wide variety of data sources to map out the cancer landscape, unravel its regulation and employ this knowledge the develop strategies for personalized treatment. Dr Wessels received his M.Sc. and Ph.D. both from the Department of Electronic and Computer Engineering, University of Pretoria, South Africa. From 1993 to 1997 he was a member of the Center for Spoken Language Understanding at the Oregon Graduate School of Science and Technology. In 1997 he joined the Faculty of Electrical Engineering, Mathematics and Computer Science at the Delft University of Technology and was appointed assistant professor in 2002. In 2006 he became a faculty member at the Netherlands Cancer Institute in Amsterdam, The Netherlands. He was appointed chair of Computational Cancer Biology at the Delft University of Technoilogy in 2012 and in 2016 as Deputy Director Research of the Netherlands Cancer Institute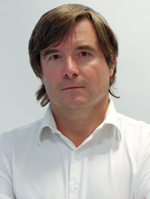 Cesare Furlanello, PhD
Head of Predictive Models for Biomedicine & Environment, Fondazione Bruno Kessler, Italy
Presentation Title: TBA
The scientific program includes keynotes by leading researchers in the field and selected presentations of contest dataset analyses. The two-day meeting will also feature a social dinner with and opportunities for informal discussions. The conference will close on Saturday in time for delegates to join to the evening reception of ISMB.
Sign up to our low-volume CAMDA 2017 announcements mailing list!


Follow us in twitter